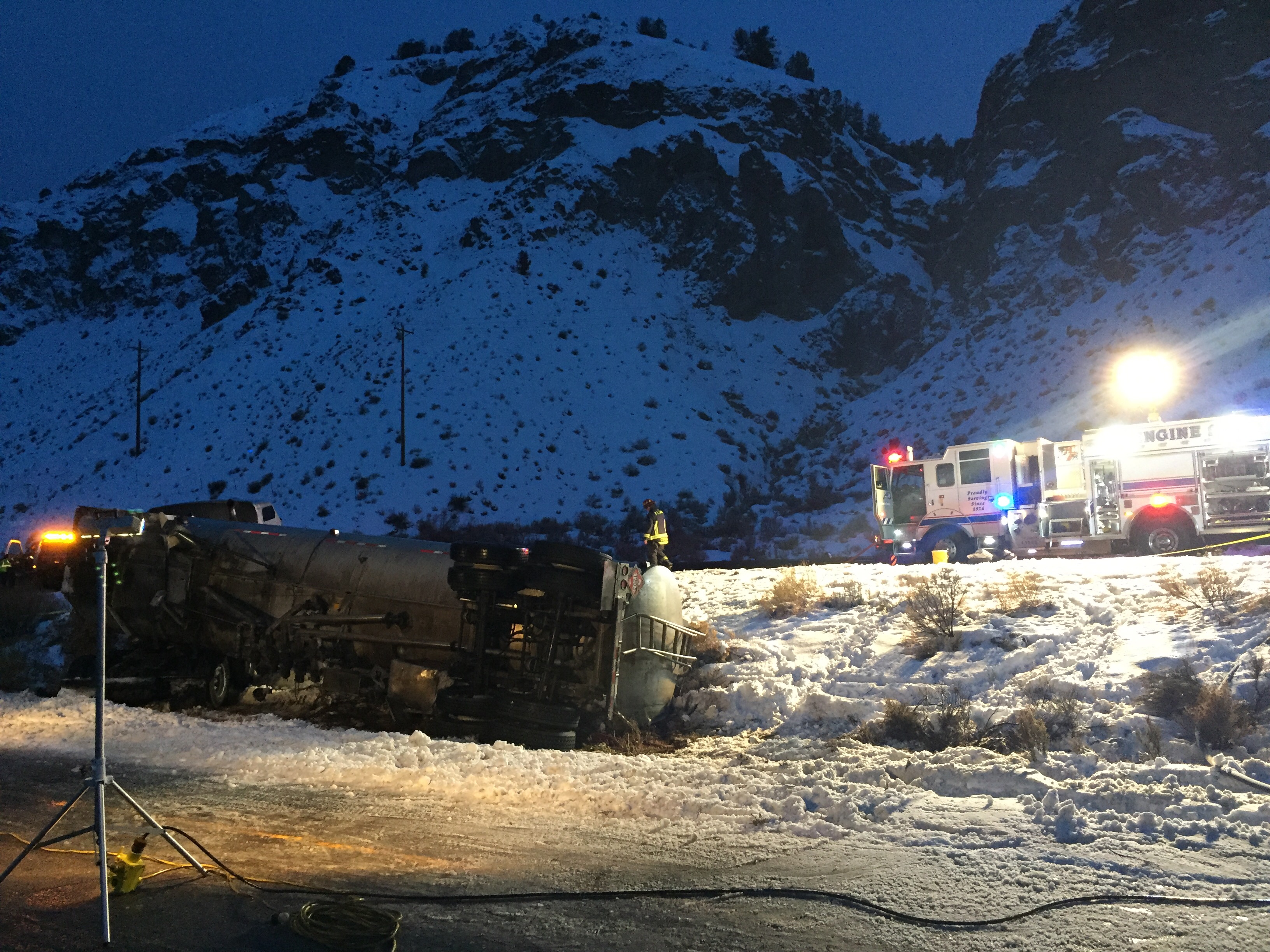 A very large response this morning for crews in western Eagle County. Greater Eagle Fire responded as mutual aid with Gypsum Fire for a tanker rollover between Gypsum and Dotsero. This tanker was found to be actively leaking fuel which activated a response from Eagle County's Haz-Mat team. The interstate is estimated to be closed for 7 hours while crews evaluate and contain the spill. The Colorado State Patrol is investigating the crash.
We will attempt to keep you informed as this incident is handled @gefpd
Agencies involved:
Gypsum Fire Protection District, Greater Eagle Fire Protection District, Eagle River Fire Protection District, Eagle county Paramedic Services Eagle County Sheriff's Office, Colorado State Patrol, CDOT, and Eagle County Emergency Management.